So at this point you've seen all the amazing features behind the Eagle Eye Rangefinder.
You've seen its slope technology, which measures the vertical and horizontal slope of the course for the most accurate reading.
You've seen how its advanced image stabilization makes it perfect for golfers with shaky hands…
And you've seen its pin sensor technology, which makes the reading even more precise, so you can lower your score right away.
The Eagle Eye Rangefinder is our most popular product.
Our customers use it every time they're out on the course to slash strokes from their games…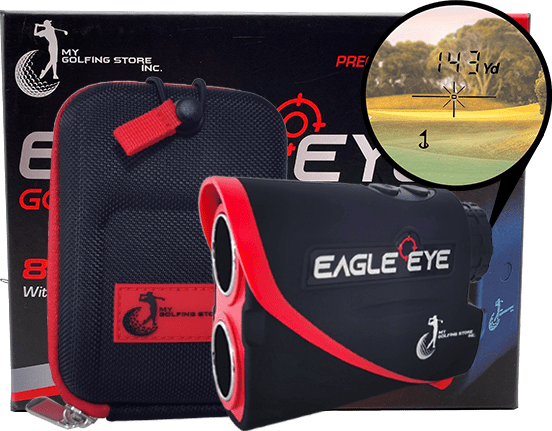 Have absolute confidence with their approach shots…
Land close to the pin, setting up more birdies, pars and easy scores…
And gain a huge advantage over their playing partners.
It's for this reason that many of our customers have said they would happily pay $399 for an Eagle Eye Rangefinder…
And it's why the PGA Pros who reviewed it suggested we charge $299 because of its high quality and design.
And when you think about it, even at those prices, it would actually be a steal.
Just consider how much money you're already spending on your game.
Hundreds of dollars on course dues, membership fees, private lessons…
And thousands of dollars on new clubs.
Ask yourself:
Has spending all that money really improved your game?
If you're like most golfers, the answer is probably no.
But here's the good news:
You won't pay anywhere near $399 for your Eagle Eye Rangefinder.
You won't pay $299.
$249…
Or even $200.
Instead, you can pick up your very own Eagle Eye Rangefinder today for the rock-bottom price of just $139!